How to Make an Offer on a New Construction Home?
Posted by Mark Ciochon on Friday, August 14, 2020 at 9:44 AM
By Mark Ciochon / August 14, 2020
Comment
You've decided to buy a house. This is a very exciting time and maybe you've been weighing the differences between a new construction home versus an existing home. The new construction home can definitely be exciting because you can pick and choose just about everything from the flooring to the paint color, countertops and cabinetry. But is there anything different about making an offer on a new construction home versus an existing one?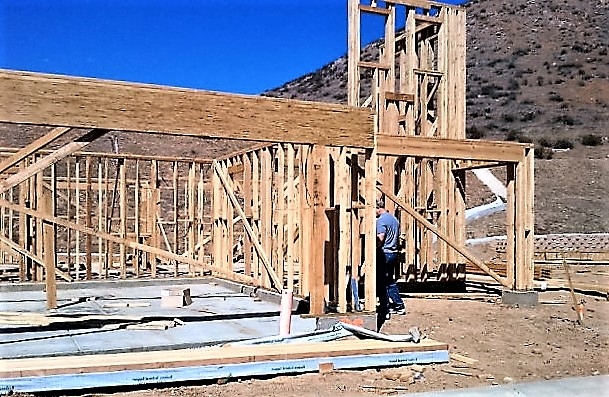 We always recommend having a real estate agent that is well-versed in buying new construction when it comes to making an offer. There are a few things that are slightly different so it helps to have an agent that really understands the process and can offer tips and advice along the way. This, I would say, is one of the first things you should do. Find a real estate agent that represents you, helps you with the negotiation process and is extremely familiar with making an offer on new construction.
An experienced new construction Realtor® will have the inside scoop as to the area, pricing and upgrades!
It's also a good idea to brush up on the home buying process. Once you have enlisted the help of a buyers agent, you'll need to discuss financing with a lender you trust and feel comfortable with. They will give you an idea of how much home you can afford based on your income, debts, assets, and liability, and then you can begin looking at homes. But once you find that home, homesite, or a property that's under construction, how do you go about making an offer?
You'll also want to visit several model showrooms to see the general layout of the builders, how they design and if you like the floor plans.
Writing up an offer on new construction is fairly similar to an existing home. You'll need all of your identifying information such as who's buying, who's selling (the builder), the legal address of the property, how much your offering, and parties involved including title, lender, and escrow.
Can you negotiate the price?
Consider negotiating upgrades, not necessarily the price. Many builders and developers don't like to come down on their price because they have set a certain price that is a standard throughout the development, however, you may be able to get deals on upgrades and additions. Many builders can throw things in like a $10,000 credit at their design center for custom cabinetry, lighting, and paint colors.
Ask about any warranties or guarantees. Many new home construction developments may offer a one-year warranty on appliances and other items in the home such as HVAC systems, air conditioning systems, roofs, siding, or foundation.
More: How to be your lender's best client
Do I still need to include the home inspection contingency?
While you might think that new construction homes are perfect in every way, it's important to know that contractors and builders are still human and they can make mistakes. We always suggest having a home inspection on your property, not only to check for any mistakes, but this is one of the biggest investments you'll own. It only makes sense to learn as much as you can about the construction of your own property. Home inspections are typically out-of-pocket costs, but not having one and finding mistakes later, could be much more expensive. Now is the time for builders to repair, correct, or fix any issues, typically free of charge.
More: What New Construction Has and Doesn't Have
Once you have created a solid offer, your real estate buyers agent will submit it to the builder/seller. They can either approve or reject the offer or submit a counter offer altering some of the terms. This negotiation can go back and forth for as long as both parties are willing to put in the time, and most parties have three days to respond. If those three days expire without an agreement, the offer is terminated, unless both parties agree to keep it going in writing. The negotiation happens and tell both parties have mutually accepted the offer.
Once the offer is accepted, the buyers earnest money gets deposited with either title and escrow or the brokerage for the agents. This will go towards a credit on purchasing the home as will your down payment at closing. Your lender will offer a good faith estimate on closing costs and the deal will move on to inspection and then pending. There are a lot of ways to get out of the transaction throughout the buying process should you need to. And this is another reason to enlist the help of a buyers agent. They can offer tips and suggestions on getting your earnest money back or if the home inspection simply reveals something you're not willing to deal with.
If you're ready to make an offer on a new construction home or have more questions about negotiations and how you can get the home you want for the right price, contact our office at any time.