10 Hidden Costs of Buying New Construction Homes
Posted by Mark Ciochon on Saturday, July 25, 2020 at 3:15 PM
By Mark Ciochon / July 25, 2020
Comment
Purchasing newly constructed property requires just as much attention to detail as you would give to a previously owned but renovated home, probably even more in some cases. While the idea of owning a brand-new home, with everything shiny and freshly installed can cause some excitement, the adage "all that glitters isn't gold" is one to keep in mind when inspecting newly constructed property.
What exactly should you look out for when you're on an inspection? Here are ten suggestions: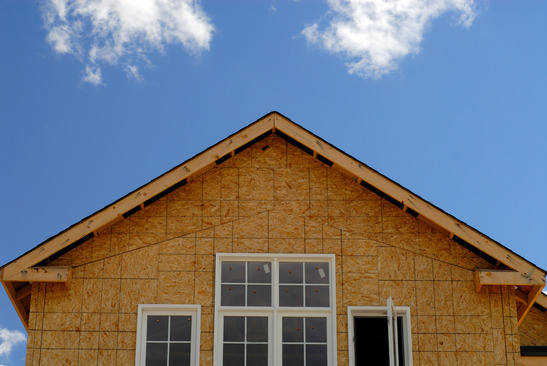 1. Extras:
Not all features on display in a model home are automatically included when the actual house is purchased. It may be that certain finishes, counters, or tiling will only be available at extra cost. Thus, you should ensure to make enquiries on what the house will actually be like at base price and confirm that the features that catch your eye will be available on purchase. It will be disappointing, to say the least, to buy a house only to find that it bears the barest resemblance to the show house and you have to spend several thousand dollars more than you budgeted to make it look just as decent.
2. Missing essentials
New construction homes may miss essential features such as window covers or blinds, appliances e.g. fridges, and may have little to no landscaping carried out on the exterior. New construction homes that are still in the process of construction and can be customized to buyer tastes usually come with a builder's obligation contract which states the things that will be included in the final model. It is also recommended that you ask about features you consider important but are not mentioned. Getting a breakdown of the features and quality of said features that will come with your purchase on construction will help you determine whether the property fits your budget or whether you should move.
3. Homeowner fees
Some communities have associations where homeowners are required to pay periodic fees. The frequency of the fees and the amount paid is peculiar to each community. Ensure to ask about these when making inspections.
4. Repairs
That a house is brand new does not mean that it is impossible for it to need repairs. It may happen that low-quality materials were used during construction of certain items, or accidents can happen and you may discover on moving in that portions of the floor tiling or the wall have cracks. The good thing is that most new construction homes come with warranties, however, you should check what type of damage the warranty covers and how long it lasts for.
5. Upgrades
While builders are obligated to provide basic features and some extras, it may be that these features are of lower quality material than average and you'd be better off over the long term, if the house is a partially constructed customizable one, requesting the use of higher quality materials in the making of these features. Examples include door-knobs, tiling, and countertops among others.
6. Shifty builders
There are a variety of builders out there and not all of them follow the standards when it comes to construction quality, and not all have a solid reputation. Doing some research on the builders offering you the home will go a long way in reassuring you that you're getting value for your money, as well as ensuring that you won't need to be spending any unforeseen extras making repairs because corners were cut during construction.
7. Property tax
New construction homes, courtesy of their pristine nature, are prone to demanding higher property taxes than old houses of similar size in the same neighborhood. Considering that property tax tends to rise over time, this factor could make the maintenance of your home a very costly affair in future. There's also the issue of property taxes being estimates that can be increased when construction on the house is completed.
8. Delay
Buyers of new construction homes that are early enough in the construction process to offer the option of customization, may suffer delays in completion of the house. While unlikely, it is still possible for builders to suffer setbacks during the construction process and thus make the process of moving intake a lot longer than is necessary or planned.
9. Painting
New construction homes typically come in one color. Most builders offer the option of adding more colors to the paint scheme at extra costs. Doing the painting yourself is also a viable option that may cost less, but some builders do not allow DIY painting until construction is complete.
10. Homeowners insurance
Buyers coming from a rented apartment may be taken unawares by the difference in price between homeowner's insurance and renter's insurance. According to research carried out by Value Penguin a financial analysis firm, the average annual homeowner's insurance price nationwide is $1,083, while that of the renter's insurance is $187.
For more information on new construction homes in Elkhorn and houses in Omaha, Contact us below.