What the Real Estate Boom is Doing in Major Cities
Posted by Mark Ciochon on Tuesday, November 3, 2020 at 11:18 AM
By Mark Ciochon / November 3, 2020
Comment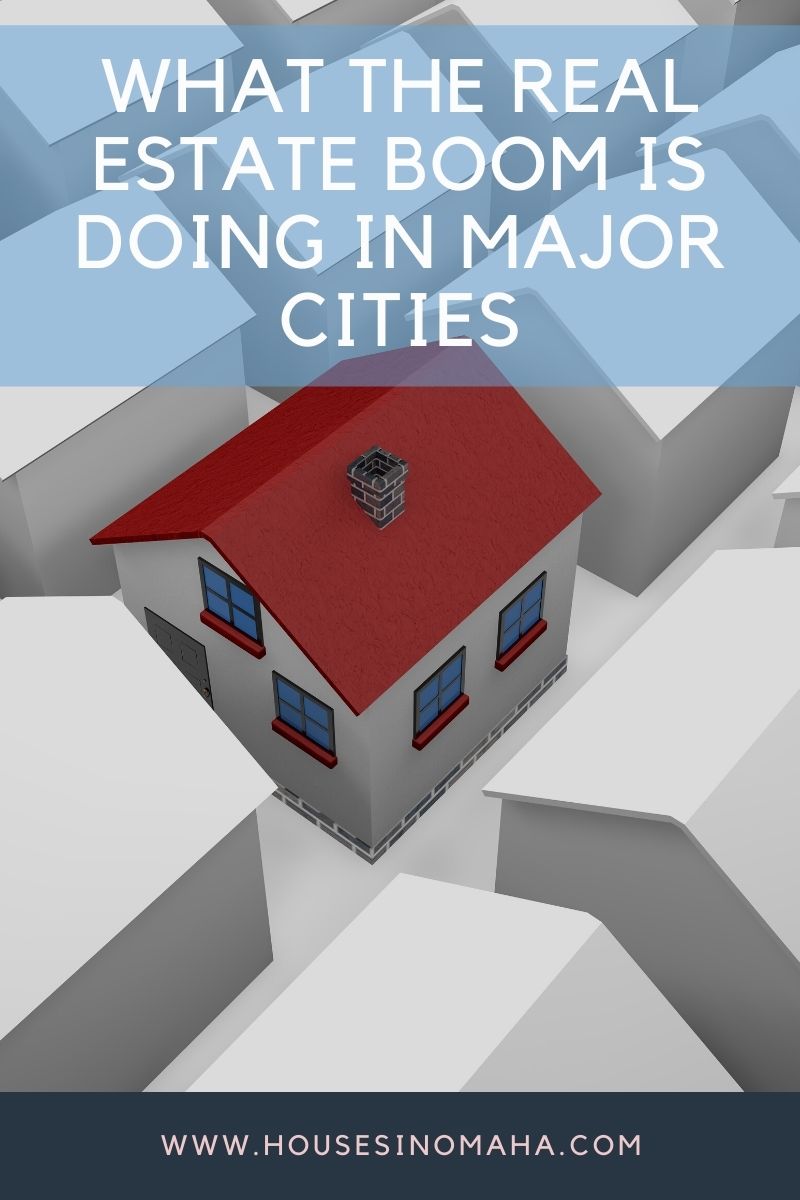 The real estate industry has certainly faced its fair share of challenges in 2020, but it has also seen a number of phenomenal developments. For instance, the suburban housing market has experienced a dramatic boom of buyers interested in properties with more open land. Interest rates for buying a new home have declined dramatically, thereby driving up buyer interest in the market. However, another interesting development is the real estate boom happening in major cities across America.
According to Forbes, there is a pattern occurring across the United States as it relates to areas of the country experiencing dramatic growth. More densely populated areas like New York City, which has been deeply affected by COVID-19, are having trouble keeping residents in their city; meanwhile, places in New England, the mid-Atlantic region, Texas, Idaho, Nebraska, and others are seeing vast numbers of people trying to move into their major cities.
Take Boise, Idaho, for example. KTVB reports a huge spike among Californians wanting to move to the area. While the median price of a home in Boise is about $400,000, that is considered quite the deal among those who live in the Golden State. States like Nebraska have also seen their fair share of market prices rising steadily while available homes continue to decline. Our median home price in Omaha right now is about $215,000, much more affordable than in the major east or west coast cities.
Why are major areas of the country experiencing this increase in demand among potential buyers? There are a number of reasons. First, low-interest rates for buying homes are a major incentive. Whether you're wanting to live out in the suburbs or in the big city, having that lower interest rate really makes the difference in the long run, particularly in how much you save on monthly payments. In these challenging economic times, any amount saved is considered a big win for home buyers.
Second, lower taxes and cost of living also play into these factors. California as a whole has some of the highest taxes in the country, not to mention the cost of living there has only increased. This would further explain the increased moves to states like Utah, Texas, and places in the Midwest.
Thirdly, job opportunities continue to grow despite the devastating impact of COVID-19. During the third quarter of 2020, the U.S. economy has grown at an annual rate of 33.1% from July through September alone as businesses seek to reopen and thrive again. Where there are jobs, there are people who need them; and relocating to those places continues to occur. Each of these developments presents a great opportunity for the real estate industry to provide good homes for eager buyers and substantial profits for those wanting to sell.
Bottom line; it's a great time to consider moving to some of these more affordable cities. Omaha is a great place to call home and we have several outlying cities like Elkhorn, Gretna, Raltson and Papillion. Start your search here or contact us at any time for real estate information on our area.