Mortgage Market Guide Mondays 8/1/2022
Posted by Admin HIO on Monday, August 1, 2022 at 1:30 PM
By Admin HIO / August 1, 2022
Comment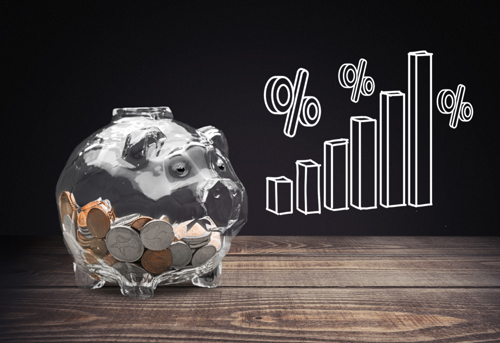 The Federal Reserve raised the Fed Funds Rate by .75% in a widely expected move while home loan rates continue to be well off the highest levels in June. Let's discuss what the Fed Chair Powell said in his press conference and what it means going forward.
"You dropped a bomb on me Baby, you dropped a bomb on me" - You Dropped a Bomb on Me - by The Gap Band
Boom
The Fed raised the Fed Funds Rate in back-to-back meetings by .75% or more for the first time since 1980 when Magic Johnson guided the Lakers to an NBA Championship as a rookie.
This rate hike has no effect on home loan rates. Or does it? The Fed raised rates by 1.50% in the last 45 days and the 10-yr Note yield has declined from 3.49% to 2.75% in the same time frame. Why?
Fed rate hikes are intended to cool inflation, slow economic growth and slow down the labor market. If inflation cools, the economy slows, and the unemployment rate ticks up...long-term rates move lower.
Recession or No Recession
In his press conference, the Fed Chair was asked about whether our economy was in a recession and Mr. Powell said he didn't believe the US economy was in or near a recession. He cited the resiliency of the labor market as the reason why the economy was not in a recession. He did reiterate it was not the Fed's job to define a recession.
The classic definition of a recession is two consecutive quarters of negative growth. It will take a couple more months and revised reports before we see whether we have two back-to-back quarters of negative growth. In the same press conference, Powell did say the "slowdown in Q2 was notable".
Data Dependent
The Fed said that the size and scope of future rate hikes will be based on the incoming data. If inflation remains high, we could and should expect an "unusually" large rate hike especially if the labor market remains as strong as the Fed Chair noted.
Uncertainty and Volatility Ahead
There was nothing in the Fed Statement or Press Conference which should suggest higher home loan rates ahead. Watching how the Treasury Market is performing, its clear long-term rates do not see inflation as the long-term problem and the recent yield curve inversion in the 2-yr Note suggests we are in a recession, despite the Fed Chair saying otherwise.
Bottom line: Home loan rates have appeared to make their peak back in mid-June. With more housing inventory coming to market, now is a great time to capture the home of your dreams with prices and rates off the highest levels of late.
Looking Ahead
This week we will find out the strength of the labor market. Until now, there are literally 2 jobs open for every one person to fill them - that's tight and that is what the Fed wants to cool off. Jobs buy homes so this continued strong labor market is important for the Fed to protect.
Mortgage Market Guide Candlestick Chart
Mortgage-backed security (MBS) prices are what determine home loan rates The chart below is a one-year view of the Fannie Mae 30-year 4.5% coupon, where currently closed loans are being packaged. As prices go higher, rates move lower and vice versa.
You can see the right side of the chart; prices fell to new 2022 price lows - meaning 2022 rate highs but bounced sharply higher after the big Fed rate hike in mid-June and then gave up some of those gains in response to the recent high inflation readings. It does appear the mid-June price lows will represent the rate peaks for 2022. A move above $101 would go a long way to creating another leg lower in interest rates.
Chart: Fannie Mae 30-Year 4.5% Coupon (Friday, July 29, 2022)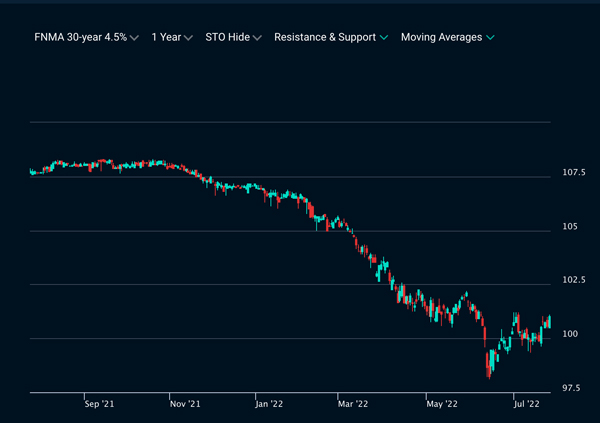 Economic Calendar for the Week of August 1 - 5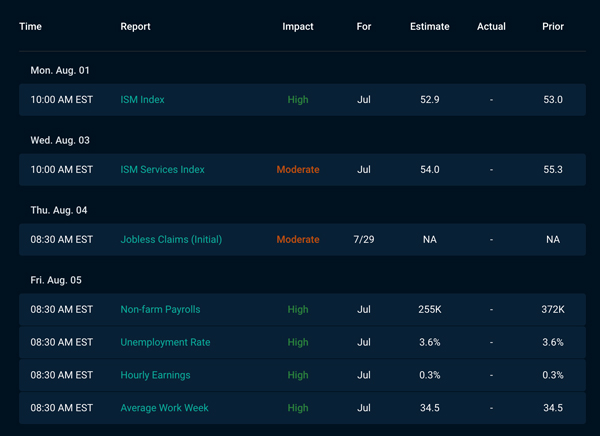 The material contained in this newsletter has been prepared by an independent third-party provider. The content is provided for use by real estate, financial services and other professionals only and is not intended for consumer distribution. The material provided is for informational and educational purposes only and should not be construed as investment and/or mortgage advice. Although the material is deemed to be accurate and reliable, there is no guarantee it is without errors.

As your mortgage professional, I am sending you the MMG WEEKLY because I am committed to keeping you updated on the economic events that impact interest rates and how they may affect you.

Mortgage Market Guide, LLC is the copyright owner or licensee of the content and/or information in this email, unless otherwise indicated. Mortgage Market Guide, LLC does not grant to you a license to any content, features or materials in this email. You may not distribute, download, or save a copy of any of the content or screens except as otherwise provided in our Terms and Conditions of Membership, for any purpose.