Mortgage Market Guide Monday-01-09-23
Posted by Trina Ciochon on Monday, January 9, 2023 at 10:47 AM
By Trina Ciochon / January 9, 2023
Comment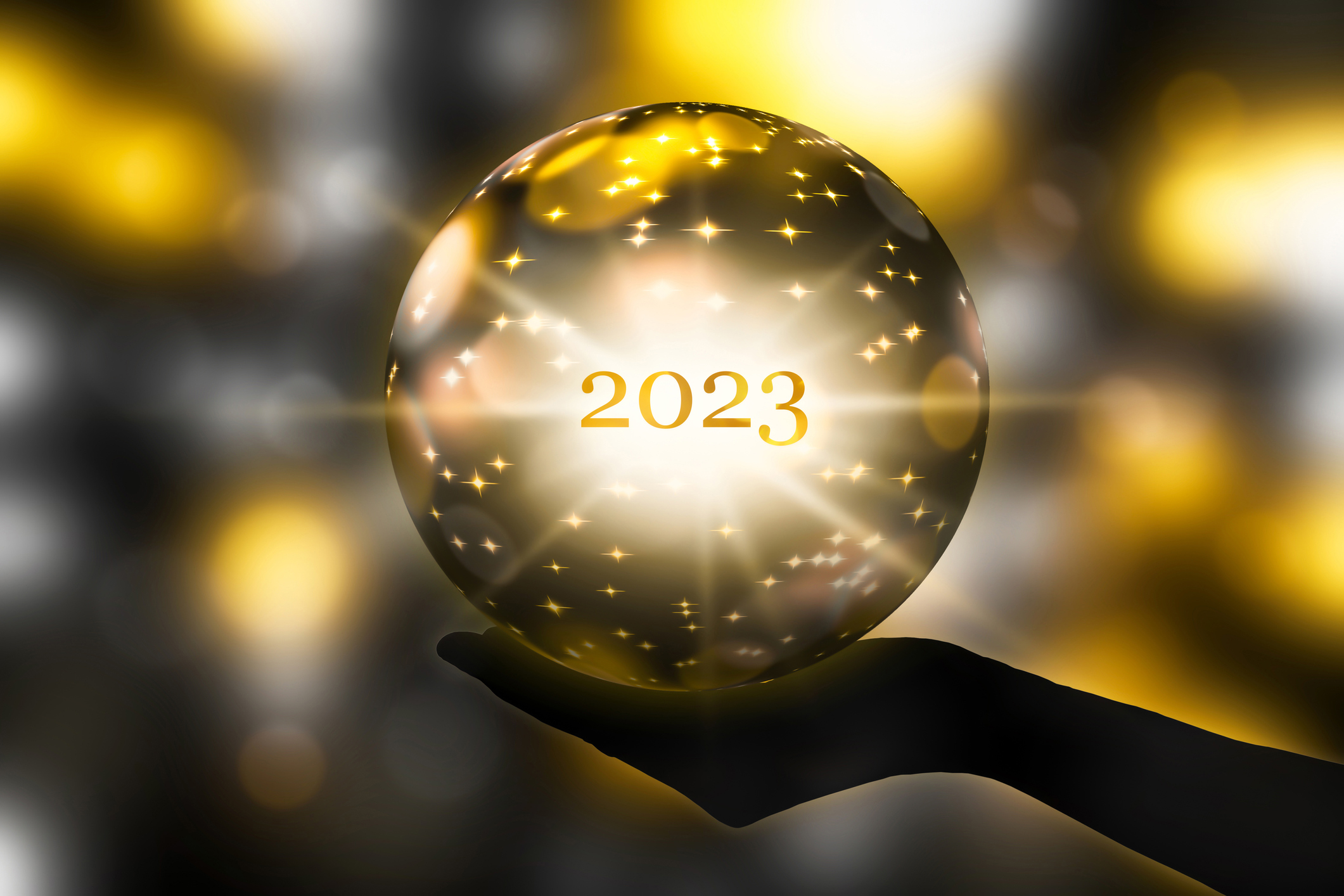 The first few trading days of 2023 saw an improvement in rates but the party was derailed by some good news. Let's look at what happened this past week and brace for what is coming in the week ahead.
"You see I, I raise a toast to all of us who are breakin' our backs every day" - Nothing But a Good Time by Poison.
Lower Than Last Year
Long term interest rates started the year moving lower, with both mortgage-backed securities (where home loans are priced) and the 10-year Note yield posting nice gains.
This is a bit different than what happened last year as when 2022 rang in, interest rates moved higher and never looked back.
Remember, the Federal Reserve controls the Fed Funds Rate which is an overnight rate. That interest rate, along with short-term rates like the 3-month bill and 2-year Note are all higher than the 10-year Note and 30-yr Bond rates. Historically, when short-term rates remain higher than long-term rates, it means a recession is on the horizon.
Good News is Bad News
Interest rates gave up some of their nice gains to start the year in response to a much better than expected ADP Report (labor market reading).
The good news on more jobs being created was bad news for rates as markets worry the Fed will continue with higher for longer rates and eventually tip the economy into recession.
The market response to the ADP report also elevated the chance of a .50% Fed rate hike to 50/50, up from a .75% chance of a .25% hike just a day earlier.
Ultimately, the strong labor market is great for housing and the overall economy as it would ensure that any economic recession would be shallow and short-lived in nature.
December Fed Minutes Released
This week, we also got to hear what the Fed was thinking and talking about at the December Fed Meeting, where they raised rates by a smaller .50%, breaking a string of four consecutive .75% hikes.
"Participants welcomed inflation drops in October, November but concurred it would take "substantially more evidence" of progress to be confident of a sustained downward path" - December FOMC Minutes.
This line from the Minutes is encouraging that inflation has indeed peaked but is a bit worrisome the Fed will be trying to keep rates higher for longer when inflation is already coming down. Remember, it was just back in November 2021 when the Fed admittedly got it wrong regarding high inflation. Could they get it wrong this time around?
Bottom line: Long-term rates appear to have peaked, but any further improvement will be based on the incoming data. We are seeing the threat of higher inflation being offset by the elevated threat of a recession.
Looking Ahead
Next week will bring a fresh round of Fed speeches which can move interest rates. But the main event will be the Consumer Price Index (CPI) for December, where it is expected to decline to 6.7% annually from 7.1% in November. Seeing that CPI was above 9% last summer, shows inflation is indeed declining, which is good.
Mortgage Market Guide Candlestick Chart
Mortgage-backed security (MBS) prices determine home loan rates. The chart below is a one-year view of the Fannie Mae 30-year 5.5% coupon, where currently closed loans are being packaged. As prices go higher, rates move lower and vice versa.
The right side of the chart shows prices moving in a multi-month sideways range near the best levels since September.
Chart: Fannie Mae 30-Year 5.5% Coupon (Friday, January 6, 2023)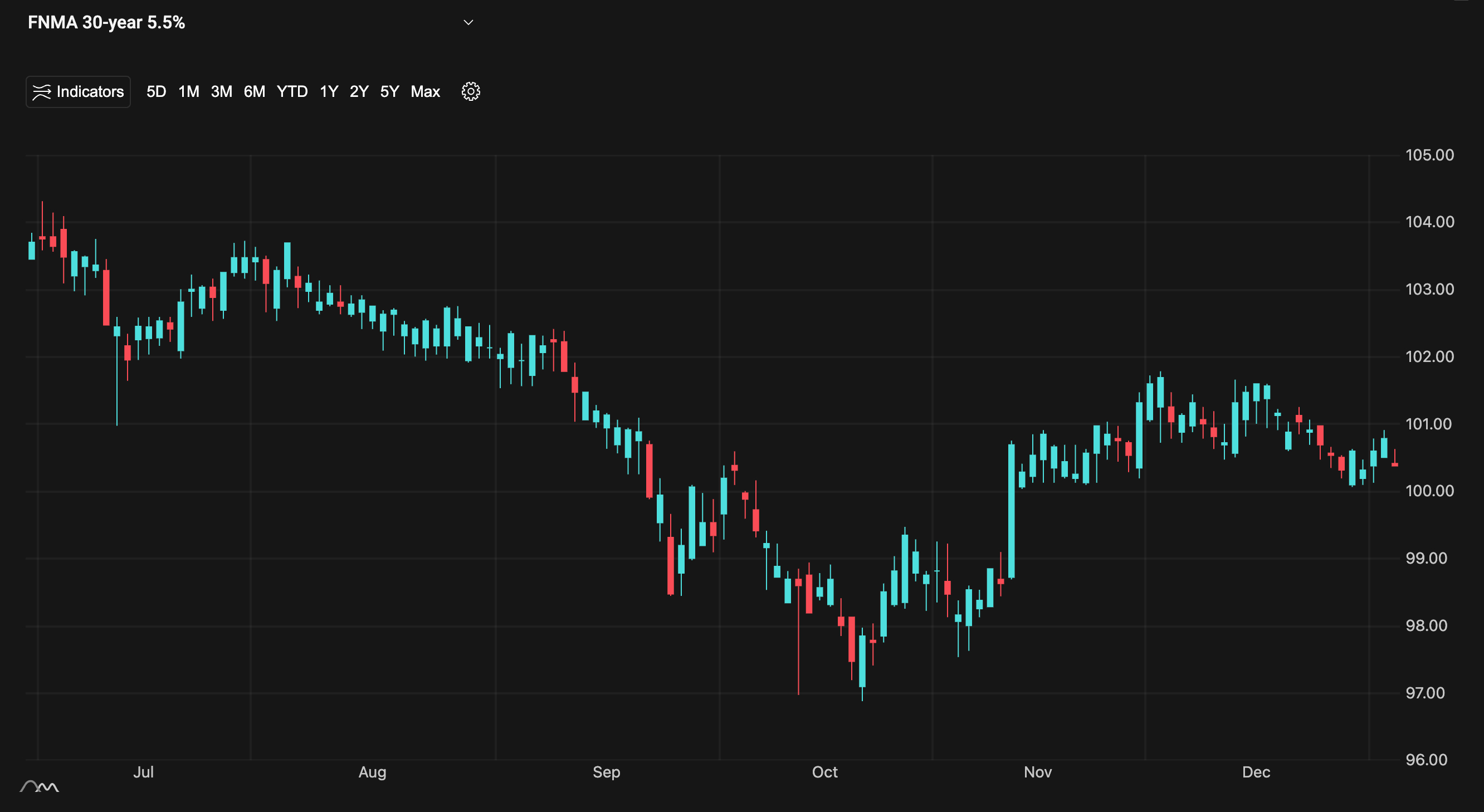 Economic Calendar for the Week of January 9 - 13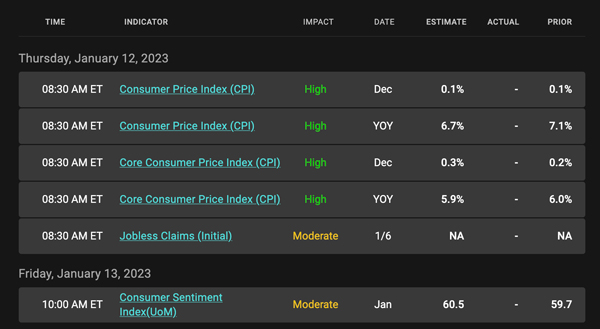 The material contained in this newsletter has been prepared by an independent third-party provider. The content is provided for use by real estate, financial services and other professionals only and is not intended for consumer distribution. The material provided is for informational and educational purposes only and should not be construed as investment and/or mortgage advice. Although the material is deemed to be accurate and reliable, there is no guarantee it is without errors.