Can and Should You Buy a House After Retirement?
Posted by Mark Ciochon on Tuesday, September 22, 2020 at 11:24 AM
By Mark Ciochon / September 22, 2020
Comment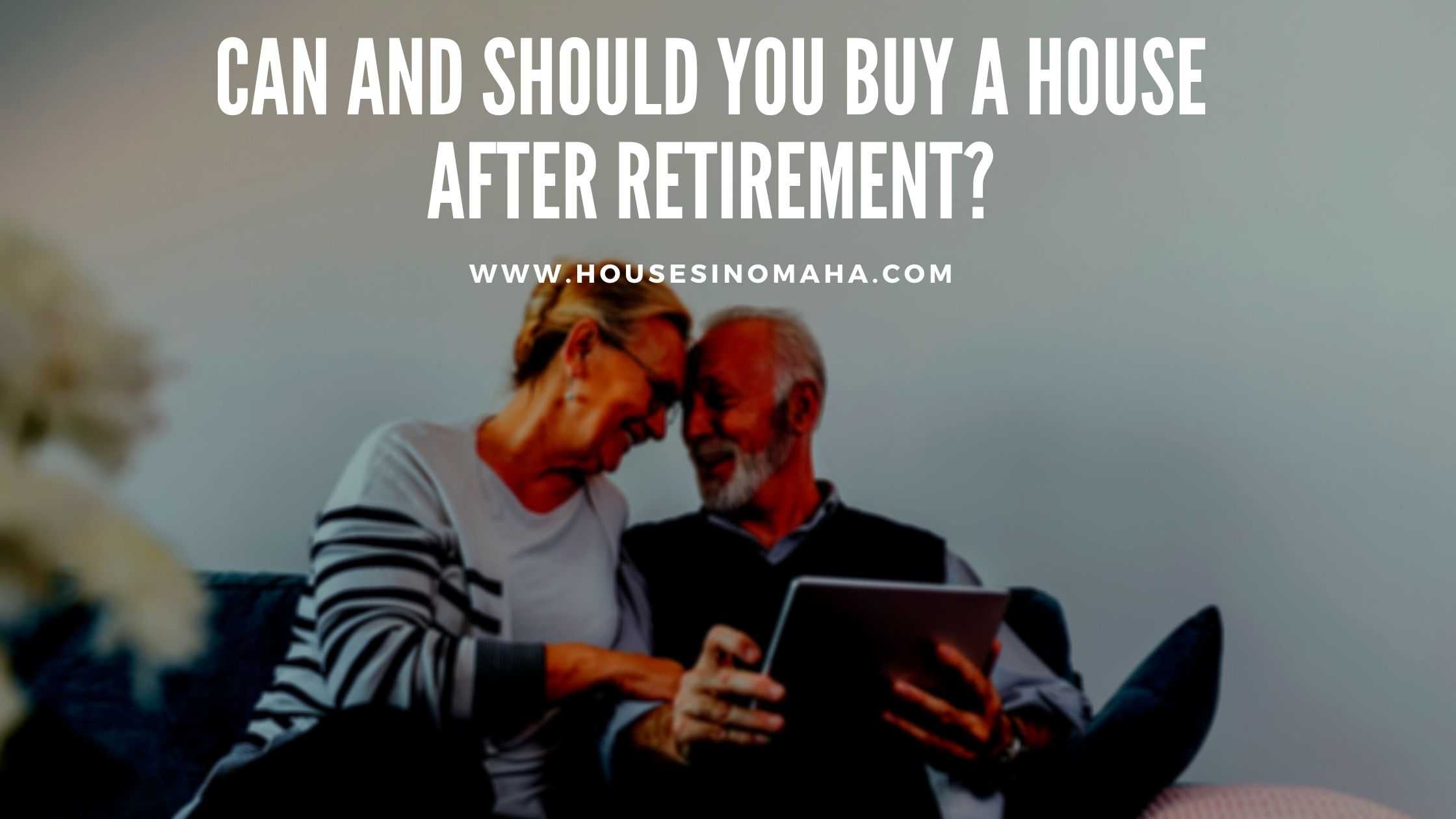 This isn't for everyone but there are a lot of situations where folks decide to buy a home after retirement. One such recent customer decided to sell in a high-priced area while the market was good, rent in a different part of town for a couple of years, and then move out of state once his adult children had children of their own. Because he was tentative on living in a location permanently, he decided to sell, stuff the money into a bank or retirement fund, and wait until the right time to move and buy a house in the new location. This is actually a pretty common scenario so what are some drawbacks or pros and cons to buying a home after retirement?
Determine your income.
Typically, retirees have a set amount of income. They are on a fixed income and even if you have retirement accounts paying you annuities or monthly interest, you still have a fairly fixed amount. This is good and bad for lenders. They at least know exactly how much you have coming in but because you don't have a paycheck, you might not be able to qualify for a typical mortgage.
For retirees who are following a plan where they are now retired but maybe delaying the start of Social Security, the most favorable mortgage option is a drawdown on assets. This means that as long as the borrower's 59 1/2, the lender can use recent withdrawals from the retirement accounts as proof of income.
Another option is the asset depletion method. This might be used for retirees with a lot of invested assets. The lender will start with the current value of financial assets and subtract any amount that will be used for the down payment and closing costs. Lenders will take 70% of the remainder in divided by 360 months. Any other type of income such as pensions, monthly annuities, and of course, so security will also be counted in addition to any and come from assets above.
The debt to income ratio will also be determined. Most lenders want no more than 43% of your income to go towards debt including your housing. And most of the time, they require less than 30% of your income going to your housing expenses.
Determine credit score requirements.
Each lender will have its own credit score guidelines. Typically a score of 580 or lower may need additional assistance or support. Those with 680 or higher might have better terms and if you have a credit score of 780 or more, you should be able to get the best rates and terms.
Related: 5 Ways to Protect Your Credit Score
Down payment.
Down payment will also be an issue. For the drawdown method in retirement, you can put as little as 5% down. For the asset depletion method plan on putting at least 30% down. Of course, if you do what our example buyer has done, you probably have quite a bit in the bank from the sale of your previous home and are able to roll that into a down payment.
Additional
Other requirements for retirees buying a home could be the amount of post-closing assets that you have available. Many lenders want to see that retirees have at least six months of total housing income and a minimum remaining reserve after you've purchased the property. The lender will add up all the financial assets that can be verified in the news 60 to 70% of that amount.
Veterans also have other options. You may be capable of obtaining a VA loan where you can put zero down but instead of paying a down payment, you'll have a funding fee which can be 2.15% of the loan amount, especially for first-time users of the program. This jumps to 3.3% if you've had a prior VA loan.
My suggestion is that you check with your lender and your financial advisor about the best way to go about purchasing a home after retirement. There are a lot of different options and it's important to educate yourself on the programs, assistance plans, and other options that might be available to you. You want to stay secure throughout your lifetime and buying a home now might be a great option. Weigh out all of the costs, talk to a lender that is familiar with these types of programs, and give us a call at any time for direction on where to start, how to get a loan after 50, and a great location in the Omaha real estate market and Elkhorn area.

More Advice for Buyers
Check out the newest area listings below
This data is from various Participants of the Great Plains REALTORS® Multiple Listing Service Inc Internet Data Exchange; is for consumers personal, non-commercial use and may not be used for any purpose other than to identify prospective properties consumers may be interested in purchasing; the listing broker is listed on each listing; the information is deemed reliable but not guaranteed, and is copyrighted ©2023 Great Plains REALTORS® Multiple Listing Service, Inc. Information is deemed reliable but is not guaranteed.