4 Tips for First Time Buyers in a Seller's Market
Posted by Mark Ciochon on Monday, February 15, 2021 at 8:50 AM
By Mark Ciochon / February 15, 2021
Comment
Across the United States, many people are living in what is known in the real estate business as a seller's market. Put simply, a seller's market means there are more people demanding homes than there is a supply of homes. This often gives the seller even more of an advantage because it adds pressure to home buyers to put forth their best offers and makes it easier for the home seller to walk away with an amazing deal.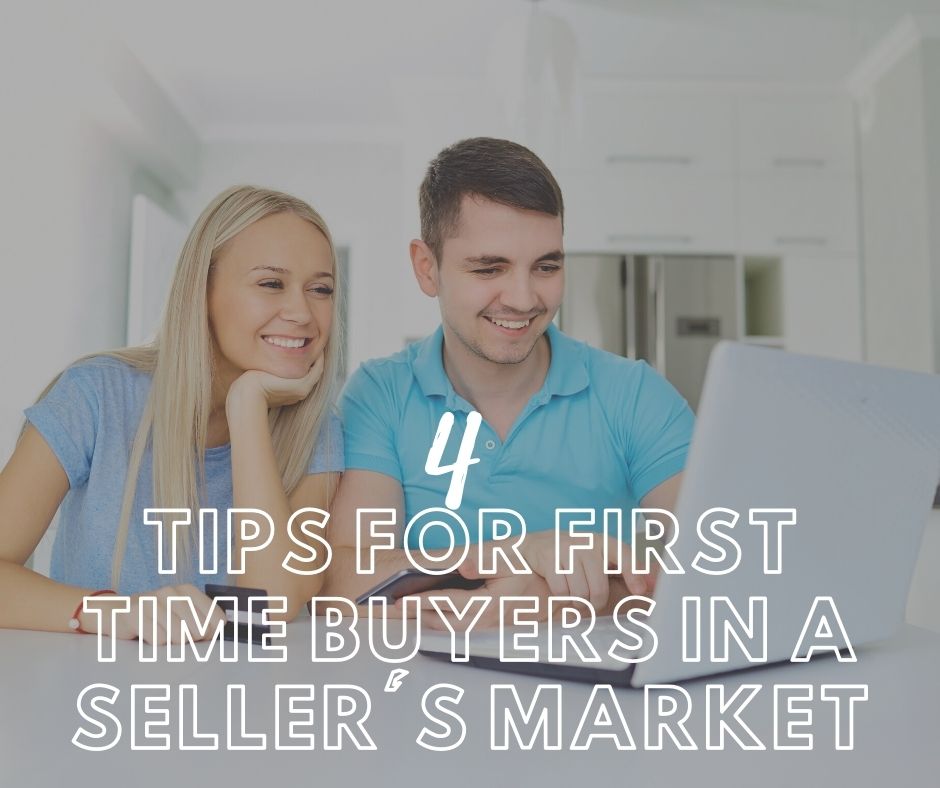 With the median home value being over $300,000 across the country, it can be difficult as a home buyer to find the motivation to move forward with buying a home; however, there are a number of ways you can meet the competitive demand in a home seller's market.
1. Pick the best agent
This is true in any type of market but especially so in a seller's market. If you're serious about buying a home in 2021, you cannot afford to skimp by on an average or below average agent. You really need to do your own homework and find the right agent who has dealt with this kind of market before and knows how to help you succeed. If you have the money for it, invest in a top-notch agent.
2. Stay true to your budget
Again, this rule should apply as much as possible, no matter what situation you're in. Buying in a seller's market can make it extra tempting to compete in the bidding wars. Don't do it. You do not have time to make counteroffers in a market where the seller is looking to close in on a deal lightning-fast. Decide upfront how much you can afford and stick to it. You don't want to put yourself in a situation where you get not only the home but years of financial stress and misery that could have been prevented had you stuck with your original plan.
3. Remain lax on contingencies
It's a common tactic to offer contingencies to a seller when making a home purchase. You might have been able to get away with that in a normal market; but when you're competing in a seller's market, these types of delays can often break a potentially great deal. That's not to say you should simply walk into a new home without knowing what you're getting into. It simply means being more willing to work with the seller and less demanding with items that could be attended to later down the road. Having a home inspection is reasonable but expecting your home to be sold before you can move into theirs may be a turn off.
4. Show cash upfront
Finally, one way to really show how serious you are about buying the seller's home is by showing cash upfront for the deposit. You can even increase the amount the seller is hoping will be put down to further convince them you have the best deal. The saying "Money talks" is still true. Just make sure you aren't breaking the bank to do this. If you have the funds for it and are willing to take the risk, then go for it.
Related: Is there any Reason to NOT Buy a House with All Cash?
No matter what happens, stay true to your budget and yourself. If you don't feel comfortable moving forward with the process, then don't. There is no shame in waiting a year or two for the market to calm down before coming back to participate in buying a home. What matters is buying the right home at the right time. Don't allow yourself to be pressured just because the market demands it. Take the time and invest wisely in your future, and you will reap the benefits for years to come.
More Tips:
What is a Wrap-around Mortgage?
10 Questions to Ask When Buying New Construction