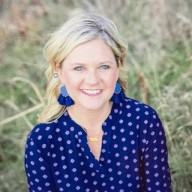 Jamie is one of Omaha's best realtors. A trustworthy, kind and likeable real estate agent, you can trust one of your most important transactions in life to Jamie. As an interior designer, Jamie has specific expertise to help you prepare your home for sale and see the potential in any home purchase.
You can contact her at:
402-913-0477
Testimonials
Jamie is the absolute best! Not only does she have an excellent design eye and great attention to detail, she is able to put a functional spin on her design elements and maximize the budget. When visiting vendors she knows all of the right questions to ask and is able to advocate for her clients. If you work with Jamie you can expect to gain a friend instead of just a working relationship. She cares deeply for her clients and their families and will do anything to create the perfect home. I would recommend Jamie for any of your interior design needs!
Kelsee DeJong
I have used Jamie for a number of interior design projects. She is fantastic to work with. She has a great eye for color and design. I really enjoy working with her and have become good friends with her as well. She is enthusiastic, fun, hardworking, honest, dedicated and truly talented. I would highly recommend her. Give her a try, you won't be disappointed.
Ann Hough, Treasurer, HK Scholz Co
We were able to use Jamie's expertise in staging our home when we were ready to sell. She went thoroughly through our house and provided great feedback as to what we should do to make sure our house could get top dollar.
We are currently building a home and reached out to Jamie to help us pick out our new home selections. She was an absolute godsend! We honestly could not have gone through this process without her. Jamie went with us to our appointments to help us make decisions. Making all those decisions could have been stressful, but with Jamie they were fun. We were able to communicate our style to her and what we were looking for and she provided such great insight. She gave us ideas we hadn't thought about and was able to tell us what is currently on trend! She is absolutely wonderful (both professionally and personally speaking).
Amity Kennedy
Jamie sought answers for us whenever she didn't have one, got us in to look at all the houses we wanted to, and helped us buy our first house! The design advice never hurts either. :)
Ally ZimmerMas
Jami is everything we were looking and hoping for in our buying experience! She made this process super easy, was very detailed, & explained the whole process as we went along! HIGHLY RECOMMEND! Thanks so much Jami!
Brandi Matthews
More Testimonials