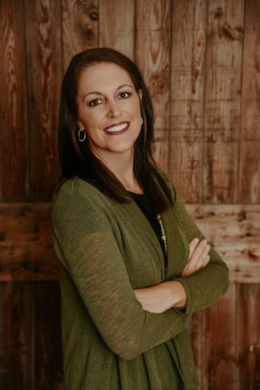 Is it the right time for you to buy, sell, or invest in real estate?  If so, I am ready to help YOU with all of your real estate needs!  I have a strong passion for building relationships, customer service, and helping people achieve their goals.  With over 7 years of experience owning and operating my own successful business, a career in healthcare, and volunteering my time consistently for over 3O years, demonstrates my desire to make a difference while helping others.  
My husband served in the military for 22 years with me by his side every step of the way.  With each military move, we had to make a huge decision in buying the right home for our family or packing up and selling our home in a timely manner.  So, I understand the excitement and challenges that may arise through completing one of the largest transactions in your life.  My #1 goal is to serve you to ensure your goals are met.  I will work diligently with you through the whole buying and/or selling process and beyond the transaction.  It would be a pleasure and honor to work with you on your real estate journey! I want to be your trusted Realtor, so contact me today! 
Amy Nuckoles - Your Trusted Realtor                                                                                                                                                                                                                         
Testimonials
Amy helped us to purchase a home sight unseen. We are a military family that received orders to move and my spouse was on deployment. As a military spouse, Amy completely understood our situation. She was quick to call me and offer to set up a prospective home search. If there was any house that I wanted to see, she always made time for us and would send us video tours. Amy was responsive, hard working, knowledgeable and empathetic to our situation. Ultimately we were able to win out on the purchase of our home because Amy was helping to guide us on how to make a competitive offer. She always treated us like we were her main priority and for that we are extremely grateful. Thank you Amy for all the hard work that you put into finding us this home AND thank you for the incredible Welcome Basket upon our arrival into the area. You are a gem and we are forever grateful for all of your hard work and expertise. We highly recommend Amy to anyone with real estate needs in the Omaha area!
Veronica S
Amy was amazing to work with. She helped us in preparing the house to sell. She
explained all the paperwork in such away that was easy to understand.We felt
comfortable with our choice in choosing our closing deals Amy walked us through
each deal. She was quick in response to answer our calls and all of our questions.
Because of her selling g our home was stress free! We would highly recommend!
Jessica G
Were do I begin. Amy is an awesome realtor! We had been searching for a home for seven years. We had several realtors and none of them came close at all to Amy Nuckoles! We met Amy at an open house and we Started working with her, and a couple of weeks later we were buying our first home. When ever we needed to see a house she would have it scheduled that day. She was so patient with us through the entire process. When we felt like giving up and just not wanting to look for a house any more, she would encourage us that a house was out there for us, and that we should keep looking. She did so much for us and was available all the time that it never a cured to me that she had other clients. We always felt that we were her only clients. Amy explained everything to us in a way that we could understand, and If we still didn't understand she would explain it again until we did. This housing market is a fight for homes, and you can't fight without "NUCKOLES"
Tonisha J
I can't say enough good things about Amy! We were trying to find a home in a very competitive market. Houses that list are sold the same day so we were down on our luck. Once Amy came along, our luck had changed! A dream house came on the market in the morning and she got a showing time right away the same day. She also prepped us ahead of time so we could act quickly if we wanted to make an offer after the showing. As soon as we looked at the house, we fell in love with it. She gave us good advice, and assisted us with getting our offer to the seller right away. That night we found out we got the house! From the time we started working with Amy, all the way through closing, she was with us every step of the way answering any questions and keeping us updated on what's going on with the loan, closing, etc. If you want an agent that is dedicated to you and your family's needs, Amy is the realtor for you! We couldn't have done it without her!
Ashley D
Amy helped us navigate a very challenging market! She was very patient with us as
we narrowed down exactly the type of home we were looking for. She gave us 100%
attention and we could tell she was very passionate and cared a lot about the job
and finding us the right house. Thanks Amy!
Kris F
More Testimonials